---
How Cynthia Rowley Uses Conversational Commerce to Reach Shoppers & Boost Sales
Women's designer apparel brand Cynthia Rowley relied on mobile messaging from Attentive to reach high-value shoppers and improve overall conversion rates.
About
Cynthia Rowley is a women's designer apparel brand based in New York City. Always reaching new places with its nomadic pop-up retail concept, the collection is sold in Cynthia Rowley boutiques nationwide, online, and at select specialty retailers.
Challenge
Cynthia Rowley's e-commerce business has grown exponentially over the last few years. With over 70% of website traffic coming from mobile devices, they wanted to engage their high-value mobile shoppers while providing a positive impact on overall conversion rates.
Solution
Partner with Attentive to rapidly scale a text messaging program and grow mobile subscriber sign-ups. Reach shoppers in an immediate and direct way where they spend the most time on their phones: text messaging.
Strategy Cynthia Rowley drives text messaging opt-ins on their mobile website using Attentive's "two-tap" sign-up creatives, which the Attentive team helps design. After a subscriber joins, they receive an automated series of "welcome" messages. Cynthia Rowley uses the text message marketing channel in a variety of ways, such as alerting subscribers of new arrivals & best sellers, an adventure-inspired "as seen on social" series, invitations to location-specific events, and limited-time promotions. For New York Fashion Week, they sent a text message to subscribers promoting a giveaway of 2 tickets to attend the Cynthia Rowley runway show, where the winner would be among the first to see the new Fall/Winter collection. Through this brand marketing campaign delivered through text messaging, they were able to drive high engagement without offering a discount. Cynthia Rowley also sends text messages in tandem with marketing emails. "We will send the text out first and the email after; sometimes we'll send the text after the email as a quick reminder. We found that these two channels both work really well together," said Emily Andrews, VP of E-Commerce at Cynthia Rowley. Results Over the past 6 months, Cynthia Rowley has grown text messaging subscribers by 268%. As early adopters of this new channel, Cynthia Rowley has gained an advantage over other e-commerce brands and is able to send relevant, timely text messages to subscribers on a 1:1 basis. Cynthia Rowley has also implemented a cart abandonment campaign that sends a text message reminder to subscribers 60 minutes after they abandon their online shopping cart. This automated message has resulted in 24%+ conversion rates, helping recover sales that otherwise might be lost. Overall, the brand has seen 33x ROI since implementing their personalized mobile messaging channel.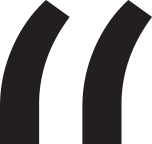 "Texting just made sense to us because it's how people communicate these days, and it's much more immediate. It's also a less saturated channel, so if people aren't responsive elsewhere, you can always reach them directly through text messaging."
Cynthia Rowley's Mobile Messaging Program Results
subscriber growth (over 6 months)
average conversion rate on cart abandonment message
Exclusive Offer

Request a customized demo with a product specialist to start your

30-day free trial
NEXT: How Anthropologie Uses Instagram Stories Swipe-Up to Turn Loyal Followers into Text Messaging Subscribers