---
How Jack in the Box Uses Personalized Mobile Messaging to Drive In-Store Traffic
Fast food restaurant chain Jack in the Box uses geo-targeting to send relevant (and sometimes, limited-time) offers to local audiences
About
Headquartered in San Diego, Jack in the Box is among the nation's leading fast-food hamburger chains, with more than 2,200 quick-serve restaurants in 21 states and Guam. As the first major hamburger chain to develop and expand the concept of drive-thru dining, Jack in the Box has always emphasized on-the-go convenience, with 85% of the half-billion guests served annually buying food at the drive-thru or for take-out
Background Jack in the Box offers a selection of distinctive, innovative products and experiences targeted at the fast-food consumer. Customers have the flexibility to customize their meals, creating the perfect mix of flavors to suit their personal tastes.
Challenge
Jack in the Box was looking for innovative ways to capture the attention of hungry, mobile-first consumers. They were not satisfied with their existing SMS vendor's limited capabilities.
Solution
Partner with Attentive to engage on-the-go Jack in the Box consumers where they spend the majority of time: texting. Use text messaging to drive incremental revenue through both customer acquisition and retention.
Strategy Jack in the Box drives opt-ins for their personalized text messaging channel on their mobile website using Attentive's "two-tap" sign-up creatives, which are designed by the Attentive team. After a subscriber joins, they receive an automated series of "welcome" messages. Jack in the Box uses mobile messaging to drive in-store traffic. The brand frequently sends limited-time offers centered around playful food holidays, like "National Taco Day," that can be redeemed in-store. Each message ends with a link for subscribers to find their nearest location. The brand uses geo-targeting to send highly relevant offers to subscribers based on their location. As they renovate locations, Jack in the Box sends geo-targeted messages inviting subscribers to visit their newly reopened restaurants. Subscribers are rewarded with exclusive in-store offers to redeem when they visit. The restaurant chain also uses geo-targeting to send subscribers within local markets special offers to order food online and receive free delivery through online food delivery services, such as DoorDash. Jack in the Box coordinates the sending time of these messages to coincide with area-specific events, like rainy days and NFL games. Results Jack in the Box recognized that personalized mobile messaging at scale was a powerful tool to heighten their customers' experiences. After switching from a different SMS provider, the brand was able to quickly grow their subscriber list 180% year-over-year. Those new subscribers are engaged from the start—each receives a series of welcome text messages, featuring an exclusive offer which sees an average redemption rate of 31.5%.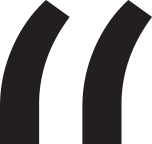 Our text program is about half the size of our email program. But when we've put it in head-to-head competition, text has out-performed anywhere from 3-6x over email. It's hands-down the winner when we put the two next to each other."
Jack in the Box's Mobile Messaging Program Results
subscriber growth (over 6 months)
average coupon redemption rate on welcome message
Exclusive Offer

Request a customized demo with a product specialist to start your

30-day free trial
NEXT: Food and Beverage Whitepaper

Best-in-class examples of text messaging campaigns